Ama: "Oh, did you...was I supposed...you want me to REVIEW this place?"
If I were to direct a screen version of this review, I would open with Frank sitting at a red checkered table cloth, maybe some Bohème playing in the background on a phonograph. On the table would be a huge spread of pastas, glistening, oiled-up eggplant and olives, hunks of meat steaming away, with a 6-gallon jug of Pindar Red sitting discreetly by, like a loyal mastiff. As the camera slowly panned in on Frank's face,


the scratchy ululations of the Puccini growing louder, suddenly Frank would take his beruffled arm, sweep it violently across the whole table, and swipe everything, down to the table cloth, on to the floor, at which point he would whip out a HUGE tome entitled "Frank's Family Album," and say, "Come, enough of this restaurant bullnonny, now I tell you somesing aboutta my famiglia."

As we akwardly teeter on his knee, we learn that his family comes from an impoverished region of Italy called "Apulia," (which is almost what my parents named me until they finally settled on the less poo-invoking "Julia.")



Apulia, "a poor, southeastern stretch of Italy overlooked by most tourists."

C'mon. Let's learn some more about the region where Celestinocissimo Bonaventuro Bruni eeked out his living among a people who mysteriously did not attract tourists...


...a region where "olive oil reigned supreme, a reflection of its enormous importance to Apulia's economy and to [grandmother's] own family's survival in the Apulian town of Ruvo, where the relatives she had left behind still tended olive and almond trees."

And what exactly has happened to the relatives left behind to tend the orchard in Italy so many years ago? There's a 600% chance they're singin' the hit tune "What the Fuck is an Almond Tree? Disco Disco Disco!!!" by this guy:


150% chance he thinks LA means "THE"

So. About this restaurant.

The "fettered" Apulian cuisine has been adjusted for the clientele, who are "more likely to be financiers from Battery Park City than farmers from Bari."


"Thanks a lot, asshole. Table for 3, please?"

So Ama uses peasanty things like innards, as well as fancy New Yorky things like Cornish game hens (which, of course, I do lines of with Tinsley Mortimer at the 21 Club on Thursdays.)

Aside from some "forgettable" meat and seafood, there are (predictably) some very good things on the menu and some missteps. He calls the seafood stew "seriously flawed," which then turns out only to mean "overcooked," just as the doctor pronounced me "retarded" at birth and then it turned out I had "a cold." But the really alarming part: overall, his language is [gulp, Jules loosens collar with one finger] pared down and clear.

In a further homage to his humble ancestry, Frank benevolently spared the life of one bungling server: "On one visit a server delivered a wrong appetizer...On another visit a server brought a wrong entree. (I let it slide.)"

Frank "let it slide"! Usually when food is erroneously delivered, Frank uses the old Apulian olive-branch crotch-floss torture, but not this time. This clemency, added to his chilled-out style, equals further evidence that his dining companions this eve were my good friends Val and Xan.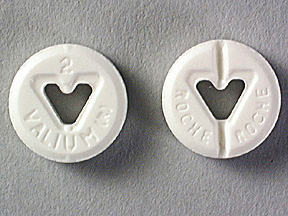 A little amuse-bouche, perhapshmmmmmm?

I wouldn't be surprised if drugs WERE floating around this place, actually:

The owner, Donatella Arpeia, "can often be seen pacing the place, a comely 32-year-old who seems intent on making a big name for herself. She is working on a line of eponymous food and entertaining products for Spiegel. She is writing a book. In late 2003 she and the chef David Burke opened the Upper East Side restaurant DavidBurke & Donatella, where business has been brisk and the attention-getting flourishes include a smoking room of sorts in cold months: a white stretch limo parked in front."


A long way from Apulia, huh Donatella?

And YES, thank you very much, I AM going to address this:
SPEIGEL? HAHAHAHAHAHAHAHAHAHAHAHAHAHA