Spigolo: Bosomy Buddies
I'm about as technologically adept as a blind limbless meerkat.


"WHAT??? You want me to do WHAT with the ISB chord???"

But if I could muster the savvy-- and who knows, maybe this will be the week-- I'm going to [gulp] "audioblog" a deep, soulful song about Spigolo. Mayhaps an opera? Spigoletto, about a young, rustic, bosomy couple overflowing with the milk of human breasts. I mean kindness.


SPIGOLETTOOOOOOO!

Frank evokes Spigolo as the beloved work of doting parents Scottissimo and Heatherata Fratangelo, who, in off-hours, reside hen-like in the apartment atop their little hatchling restaurant. All this had a distinctly Brooklyn feel-- you know, how reports from Brooklyn tend to include a lot of hearthwarmth and soulfulness. I.e. Crave, a "hug of a place." Awwww.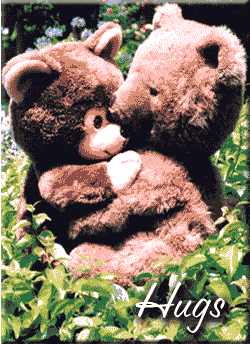 My least favorite picture of all time.

Frank's recent July visit to Brooklyn's Taku came to mind today, another lovingly rendered, intimate place where the chef lives within "crawling distance" of his restaurant: "Taku is that kind of place, seemingly more common in Brooklyn than in Manhattan: a lovingly rendered, hoveringly attended, very personal expression of a chef whose physical connection to his kitchen is close in the most literal sense."

Here, instead of a Brooklyn hobbit hovel, we've got an Italian home hearth, but same vibe, same gushing, same conjuring of baleful-eyed cousins Honesty and Earnesty. Anyway, let's dig into my future libretto, hmmm?

He begins: "THERE are many reasons to envy New York restaurant chefs these days, from the kitchen gadgetry at their disposal to their likelihood of receiving major publishing contracts. I for one covet their commutes."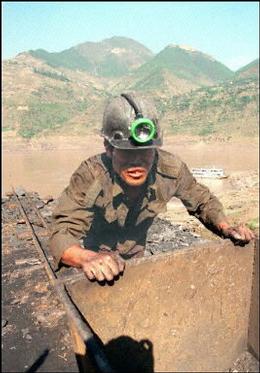 After a long day of work, Frank commutes back to the Upper West Side from the coal mines of Guangdong.

"For the Fratangelos, deciding how to get to work simply means choosing a pair of shoes. They can match their mode of transportation to the rest of their outfits."



For more distant junkets, the Fratangelos make such orchestration possible with their Ford Stilettaurus.

"This arrangement doesn't allow them much of a sense of separation between home and work. But it lets the Fratangelos, both 30 years old, dote on and fret over Spigolo."
Ahhh, yes, like a milky Italian nursemaid.

As the Count entered the restaurant, "a summery lavender outfit worn by one of my guests, who trailed after me, was enough to prompt additional endearments.

'That's such a pretty dress,' Ms. Fratangelo said. If she didn't really mean it, Cherry Jones better watch out. There's an even better actress in town."

A few things. In reverse order of intensity.
1) Baronial usage of "my GUESTS." Picturing Frank at head of table like ghost of Christmas Present, velveteen arms outstretched infront of massive banquet, baritone laughter, addressing of guests as "My Guest."


"Never fear, My Guests, I will eventually get this candle removed from my temporal lobe."
2) Who is his lavender-clad guest?


3) CHERRY JONES? I have to admit, ignorant of Broadway as I am (where apparently she's kicking ass), I thought he made her up. Like, "If there's a better runner than Leggy Van Bones, well I'd be darned!" Well Cherry, you been warned, girl. YOU BEST WATCH OUT OR SOMEONE ELSE IS GONNA TAKE YOUR PLACE AS THE 28TH MOST IMPORTANT CHARACTER IN "ERIN BROKOVICH"/SMALL TOWN COP IN "SIGNS"!!!!

As for the food, there are some pitfalls, but "more - many more - of my memories of Spigolo are extremely fond ones." How...wistful.


"Meeeeemories, all alone with my paaaaaasta, all alone with my saaaaaaalmon, and my bosomy hoooooosts."

True, I never waste an opportunity to post pictures from Cats! But also, Frank does oddly talk about the food as if it were a lakeside summer village he attended with his family in the lazy summers of the early 60's, lots of "I remember" and "I recall." All part of the heartfelt mood, one can only assume, certainly a new tic.

"Spigolo means 'edge' or 'corner,'" Frank informs us. Second definitions are "BOSOMY ITALIAN HOSPITALITY" and "PLEASE POST MORE WEIRD PHOTOS FROM CATS!"

I couldn't POSSIBLY.
Ok. Fine.


Wow.


[photographer drops camera, shrieks, runs]


"What're you thinking about?"
"What're YOU thinking about"
"What a waste of cashmere my forearm warmer is."
"Me, too."